Quad Bike Bush Tours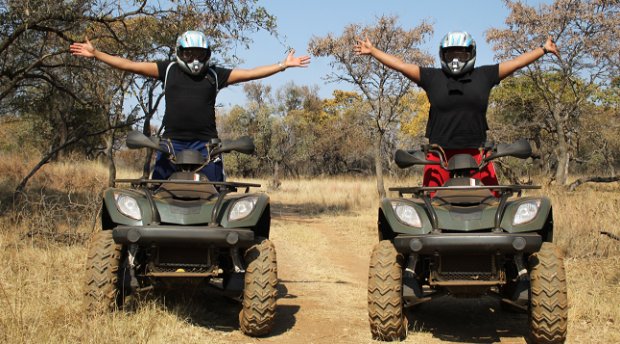 Enjoy the bushveld on a powerful quadbike!
Harties Horse Trail Safaris now also offer guided quad bike tours all around the beautiful 150 hectar nature reserve.
The quad rides are perfect for guest who have no or very little experience in quad bike riding. We do not race, but keep it at a safe speed for all, to be able to enjoy the scenery as well as wildlife encountered on the ride.
We do have horses and hikers plus wildlife in the reserve, therefore the quadrides are not for speeding but a safe guided tour. 
Kids needs to be 16 and older to drive their own bike
Kids aged 4 to 15 can sit with a parent on the quad at R150 per child.
Experience the bushveld in a new way on an amazing quad bike journey!
Please note a redundable cash deposit when booking for 4 or more persons. Cash deposit is R250 per person