Horseriding near Hartbeespoort
Posted on Wed November 22, 2017.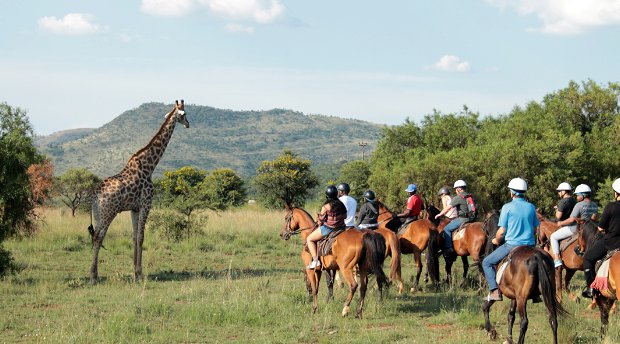 A bucketlist adventure. Experience nature like never before on our amazing horseback safaris
At Harties Horse Trail Safaris we pride ourselves in creating a fun, safe and unforgettable experience for our clients. 
We want our guests to walk away with more knowledge about horses and wildlife after they have visited us. Our horseback rides are easy, as our horses are very well trained and children from the age of 6 and older can join on our trails. We walk only on our horse rides as we want to keep it safe for everyone and we don't want to scare away the wildlife. Wildlife can be viewed very close on horseback.
We are situated on a stunning game farm, La Wiida lodge, which is just 10 minutes outside Hartbeespoort and only an 40 min drive from Johannesburg and Pretoria.
For the best horse riding experience join us for an unforgettable experience.
We have many different options, that range between 1 and 2 Hour rides.
We also have picnic options after the rides. We set it up very beautifully and romantically for couples. It is the perfect way to celebrate a birthday or anniversary or even to get engaged.
We look forward adventuring with you!